Every weekend, you'll find a group of people playing an ancient board game called Go at Fulin's in Brentwood. Shawn Ray, of the Middle TN Go Club, spoke with us about the game and how the Middle TN Go Club came to be. The Club plays at Fulin's in Brentwood every Saturday from 12p-4p and Sunday 5p-9p. Learn more about the Middle TN Go Club at midtngoclub.wordpress.com.
What is Go?
It is said that Go originated in China and is the oldest board game. Go is a two player game using black and white stones and a board with lines. The game is simple, it's about players capturing their opponents stones. The simplicity of Go allows those of all ages and abilities to enjoy it.
To learn more about Fulin's, visit them online at fulins.com/brentwood, or simply stop in during business hours to enjoy a delicious lunch or dinner! Fulin's Asian Cuisine in Brentwood is open 11 a.m. to 9:30 p.m. Sunday through Thursday, and from 11 a.m. to 10:30 p.m. on Fridays and Saturdays.
Offers for you
Support our publication by shopping here

Get a debit card for your kids, managed by you
Raise financially-smart kids with a card that lets you control how they use it.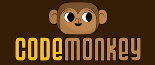 Coding for kids.
Introducing programming games for the next generation.