The Franklin Special School District is partnering with the U.S. Department of Homeland Security, Homeland Security Investigations (HSI), to present Project I-Guardian in a series of student (grades 6-8) and parent awareness sessions.
These sessions will be presented by HSI Special Agent/Group Supervisor Dennis Fetting and Special Agent Andy Hendrix, who will explain the risks of online activity while also arming attendees with knowledge and resources. By partnering with the National Center for Missing & Exploited Children, NetSmartz and the Internet Crimes Against Children (ICAC) Task Force, the HSI Project I-Guardian program is a powerful tool to help children and parents understand the risks they will encounter while exploring the digital world.
FSSD Project I-Guardian Sessions:
Tuesday, January 19
Freedom Middle
9:34–10:19 7th grade
10:23–11:08 8th grade
11:12–11:57 8th grade
12:52–1:37 7th grade
Wednesday, January 20
Poplar Grove Middle
10:35–11:35 8th grade
11:40–12:40 6th grade
12:45–1:45 7th grade
Thursday, January 21
Freedom Intermediate
9:00–9:45 6th grade (Epic)
9:55–10:35 6th grade (Impact)
While parents may choose to attend the above student sessions, a Special Parent Session will also be held on Thursday, January 21, from 6:30 – 7:30 p.m. at Freedom Intermediate School, 840 Glass Ln. The information presented will include examples based on local investigations to help parents, teachers, and others better understand how children can become victimized online. This special parent session is not suitable for children, so please plan accordingly. For more information, please contact FSSD Instructional Technology Specialist Cindy Cook at 615-472-3115.
More School News
Offers for you
Support our publication by shopping here

Get a debit card for your kids, managed by you
Raise financially-smart kids with a card that lets you control how they use it.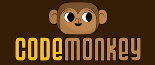 Coding for kids.
Introducing programming games for the next generation.