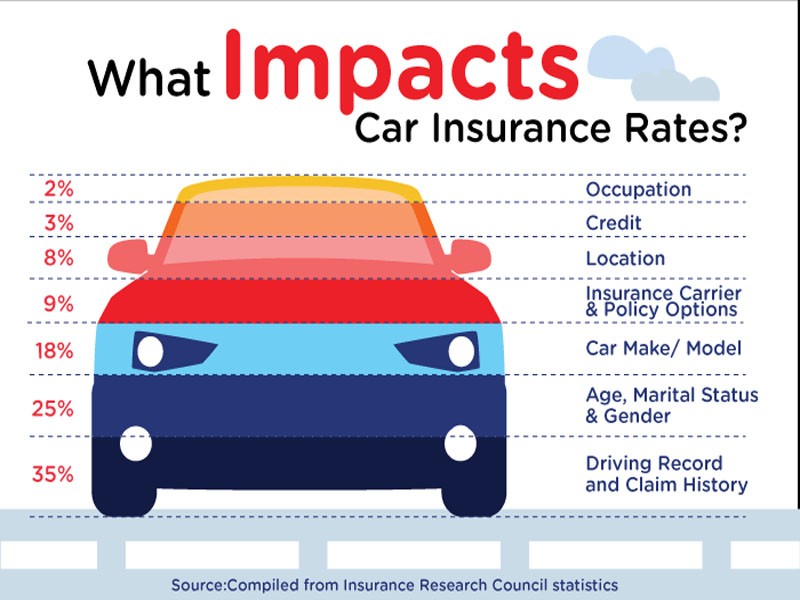 One of the most important aspects of owning a vehicle is getting and maintaining car insurance. After all, legally it's required, but it's not just to pay money to the big man. It's a protection measure for you in case something should happen. Most of us have either been in a wreck or know someone close to us who has. Car insurance can provide peace of mind that you are protected. However, most peoplemight not know much about it. Here's some of the most frequently asked questions about car insurance.
How does car insurance work?
Car insurance not only keeps you legally compliant to drive, but it also is a backup measure in case of an accident. Whether your car breaks down, is broken into, stolen, or any other number of things, car insurance is meant to minimize your out of pocket costs for anything related to the incident.
Do I need auto insurance?
The short answer is yes. All but one state requires that you have insurance in order to operate a vehicle. Should you get pulled over or into an accident, not only will you leave with a ticket for failure to maintain insurance, you could have some hefty fines or costs related to the accident on top of the accident itself. You even risk losing your driver's license.
Are there different kinds of car insurance?
There's actually several kinds of insurance. The state you live in requires minimum levels of liability, but there's much more that can be helpful for minimal added cost. Here's some of the most common types you're likely to see.
Liability Coverage. (Mandatory in most states)
Uninsured and Under-insured Motorist Coverage
Comprehensive Coverage
Collision Coverage
Personal Injury Protection
How much auto insurance do I need?
This not only depends on your state requirements, but also depends on your own driving history and what you feel comfortable with. It's important that you talk with your trusted insurance agent to come up with a plan on what makes sense, and they can also help you to make sure that you're in compliance with state requirements.
If you have a history of accidents, you may want more coverage. Also, if you have a newer vehicle, you're likely to want comprehensive insurance that will not only cover your medical costs, but also the full cost of the vehicle so you can pay it off and get a new one. On the other hand, if you have an older vehicle not worth much, you might just want liability and enough to cover medical costs rather than the vehicle value.
How do I get a discount on my insurance policy?
Discounts are quite common with car insurance, and there's many ways to get them. Some of the most popular ones to take advantage of include:
Safe driving discounts
Good student discounts
Anti-theft and safety equipment discounts
Good credit rating discounts
Discounts for annual or semi-annual payment of premiums
Auto-payment monthly discounts
Who is covered by my auto insurance policy?
Your vehicle will likely be covered under the "permissive use" provisions of your auto insurance policy. This allows you to allow relatives and friends to occasionally drive your vehicle while being covered under your policy. To be covered, however, they must have a valid drivers license.
Do you have to insure your teenage driver?
Yes. In fact, your insurance application will usually require you to list all licensed drivers living in your household. This includes your teenage driver, if you want them covered, and to be able to drive legally.
What type of car insurance do I need to drive for Uber or Lyft?
Both Lyft and Uber offer coverage while a passenger is in the vehicle but not when traveling to or from a pickup. You should contact your car insurance company and ask them about adding a commercial rider to your personal auto policy to be fully covered.
How long does it take to get car insurance?
Usually, not long. In most cases, it's a matter of calling up a trusted company, answering a few questions, and generating a quote. Most of the time, it's less than 15 minutes.
This information is brought to you by local State Farm Agent, Ed Underwood. Click here to get a quote or call 615-771-0700 to get information on adding your teen to your insurance plan. Like Ed Underwood on Facebook!