Update February 4, 2021: The suspect is in custody. He was arrested last night in Columbia.
Franklin Police and the Williamson County Sheriff's Office are seeking information on the whereabouts of 28-year-old Trampas Sweeney.
The 6'2", 275 pound suspect is wanted in several burglary and auto theft cases, and he may be armed. If you spot him, call 9-1-1.
Offers for you
Support our publication by shopping here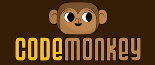 Coding for kids.
Introducing programming games for the next generation.

Get a debit card for your kids, managed by you
Raise financially-smart kids with a card that lets you control how they use it.