UPDATE: The man from Jamison Station has been identified and is no longer wanted for questioning. Thanks to Twitter & the Franklin community for all of your help!
Detectives want to identify this burglar who tried forcing his way into a suite in Jamison Station, 324 Liberty Pike, in Franklin.
The suspect failed to gain entry but is now wanted by police for questioning.
Recognize him? Call Crime Stoppers: (615) 794-4000 or submit an anonymous eTip
Offers for you
Support our publication by shopping here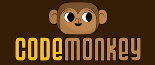 Coding for kids.
Introducing programming games for the next generation.

Get a debit card for your kids, managed by you
Raise financially-smart kids with a card that lets you control how they use it.