A mother and son, who claim in a lawsuit that Brentwood Academy mishandled alleged sexual assaults by several students, has filed an additional lawsuit, suing several of the supposed attackers and their families.
Related Story: Lawsuit Claims Multiple Rapes Went Unreported at Brentwood Academy
The new lawsuit, filed in Williamson County Civil Court Aug 24, asks for $6 million from three boys, formerly of Brentwood Academy, and $10,000 from each of the boys' parents, based on Tennessee law that holds parents responsible for certain acts by their children, if they know about them.
The first lawsuit, filed earlier this month, alleges that a sixth grade BA student was bullied and sexually assaulted and raped four times in the 2014-15 school year by four other middle-school students. John and Jane Doe, the name for the student and his mother in the suit, sued several BA employees, including the headmaster, for allegedly failing to prevent the behavior while also working to prevent it from being properly reported. The suit originally as filed asked for $60 million, but the plaintiff's lawyer, Roland Mumford, clarified that he meant to ask for $30 million.
While John and Jane Doe name four supposed attackers in their original lawsuit, only three are named as defendants in the newest lawsuit. The new lawsuit leaves out a fourth supposed attacker, who John and Jane Doe claim acted as a lookout, holding a locker room door closed while two boys held John down while a third boy raped him. In the original lawsuit, John claims this happened four times in the beginning of 2015. By April, Jane Doe became aware. Also in April 2015, a Department of Child Services (DCS) investigation led to a Brentwood Police Investigation, which is still ongoing. Recently, DCS opened a new investigation into the allegations made in the first lawsuit— DCS investigations last 60 days.
Prior to the claimed rapes, John and Jane Doe claim that extensive bullying and harassment against John Doe by the four boys occurred.
Mumford writes in the suit that their parents knew about or were informed of the behavior of their children, but that "through deliberate indifference" did nothing to stop it.
Mumford then cites a Tennessee law that holds parents liable for certain actions of their children.
"Where the parent or guardian knows, or should know, of the child's tendency to commit wrongful acts which can be expected to cause injury," the law states, a parent can be sued successfully.
Offers for you
Support our publication by shopping here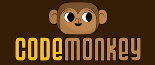 Coding for kids.
Introducing programming games for the next generation.

Get a debit card for your kids, managed by you
Raise financially-smart kids with a card that lets you control how they use it.