The First Missionary Baptist Church is once again inviting all members of the community to commemorate the life and times of the Rev. Dr. Martin Luther King with a program and march on Monday.
The program begins at 11 a.m. on Monday, Jan. 15 with a presentation at The First Missionary Baptist Church, 113 Natchez Street, then continues with a march to the steps of the old Williamson County Courthouse on the Franklin Public Square.
The theme of the event is titled "A King for All Nations." Guest speakers are Bro. N. Grimes, Folkes Street Church of Christ, Pastor B. Mason of Locust Ridge, and Rev. M. Mayhall of St. Paul's Episcopal Church. Music Ministry will be rendered by Gineille Sabilion with Alex Harvey, Aretha Turner and Monica Jordan. Once the marchers reach the courthouse, the program will conclude with a speech by the Rev. Chris Williams, the Pastor of Strong Tower Bible Church.   There will also be a short film presentation at the Masonic Lodge located at 115 2nd Avenue South.  First Missionary Baptist Church is located at 113 Natchez Street and the phone number is (615) 794-5521.
Offers for you
Support our publication by shopping here

Get a debit card for your kids, managed by you
Raise financially-smart kids with a card that lets you control how they use it.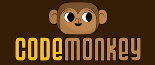 Coding for kids.
Introducing programming games for the next generation.