Literary Arts
Poet's Playground by Frizzy Productions ( Poetry & Spoken Word Open Mic )
Time To Eat
1341 Nashville Highway Lewisburg,TN 37091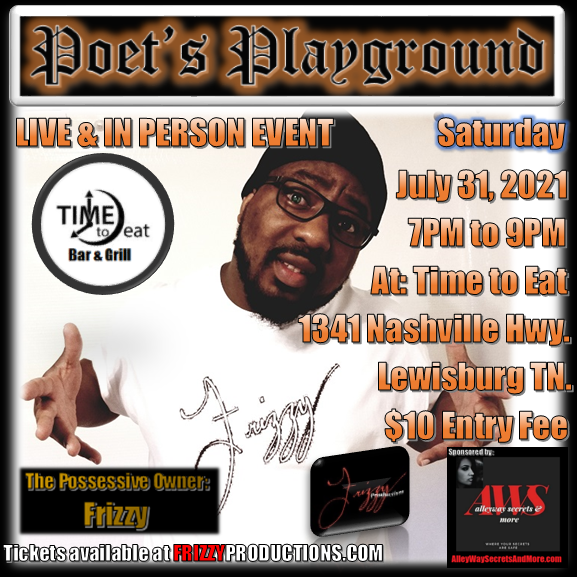 Description
Professional Spoken Word Artist Playing in an Atmosphere built for a Poet to Play.
Come Listen, Love, Laugh, Cry, Feel, & even Spit Your Shhhh!!!!! All while eating and drinking the goodness made by:
"Time To Eat Bar & Grill"
If it is your first time, consider this your invite. If you have been here before, then you already know what it is all about. Can't wait to see you again!
#poetry #spokenword #spokenwordevent #poetryevent #ppbyfp #poetsplaygroundbyfrizzyproductions #tennessee #lewisburgtn #lewisburg #marshallcounty #frankfrizzy #frizzyproductions #timetoeat #nashvilletn #nashville #poem #poems #poet #poets #ppbyfp7