Mental health
Introduction to Peer Support - Hendersonville October 28th - 29th, 2021
Hyatt Place Nashville/Hendersonv
330 East Main Street Hendersonville,TN 37075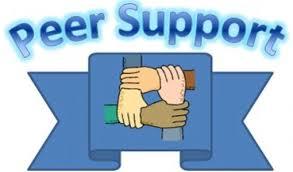 Description
Introduction to Peer Support (formally Peer Counseling) teaches participants how to give nonjudgmental, non-directive support to a peer that is provided by a peer instead of a mental health professional. Findings consistently show that peer support reduces hospitalizations, use of professional services, increases knowledge and coping skills, self-esteem and confidence. In addition, there is a greater sense of well-being and of being in control and stronger social networks and supports.
Peer support works because:
• It provides consumers an essential resource for recovery.
• It is easier to identify and communicate with someone who has lived through and survived some of the same events or experiences.
• People feel a sense of hope and inspiration from peers.
• It offers an opportunity for a person to achieve a greater level of independence and self-sufficiency through role modeling and encouragement by peers.
• Peer support is a powerful agent for change.
This 2-day course teaches those working in the peer to peer field how to support other peers using active listening and peer engagement skills. It is empowering for attendees and supports the peer model of recovery. Active role plays and feedback sessions allows attendees to learn new skills or polish existing skills to communicate with others in a deliberate, mindful manner.
Pre-Readings are required and are emailed to registrants prior to the training. This course also includes 1-hour training on "Ethics" which can be used towards CPRS certification; the total course offers 15 continuing education hours.
Contact Marsha Shrum at [email protected] for any questions regarding this training or any of our others.
The training and materials are free and the training is sponsored by: