Fighting & Martial Arts
Enhanced Handgun Carry Permit Class
Citizens Safety Academy
752 E Northfield Boulevard Murfreesboro,TN 37130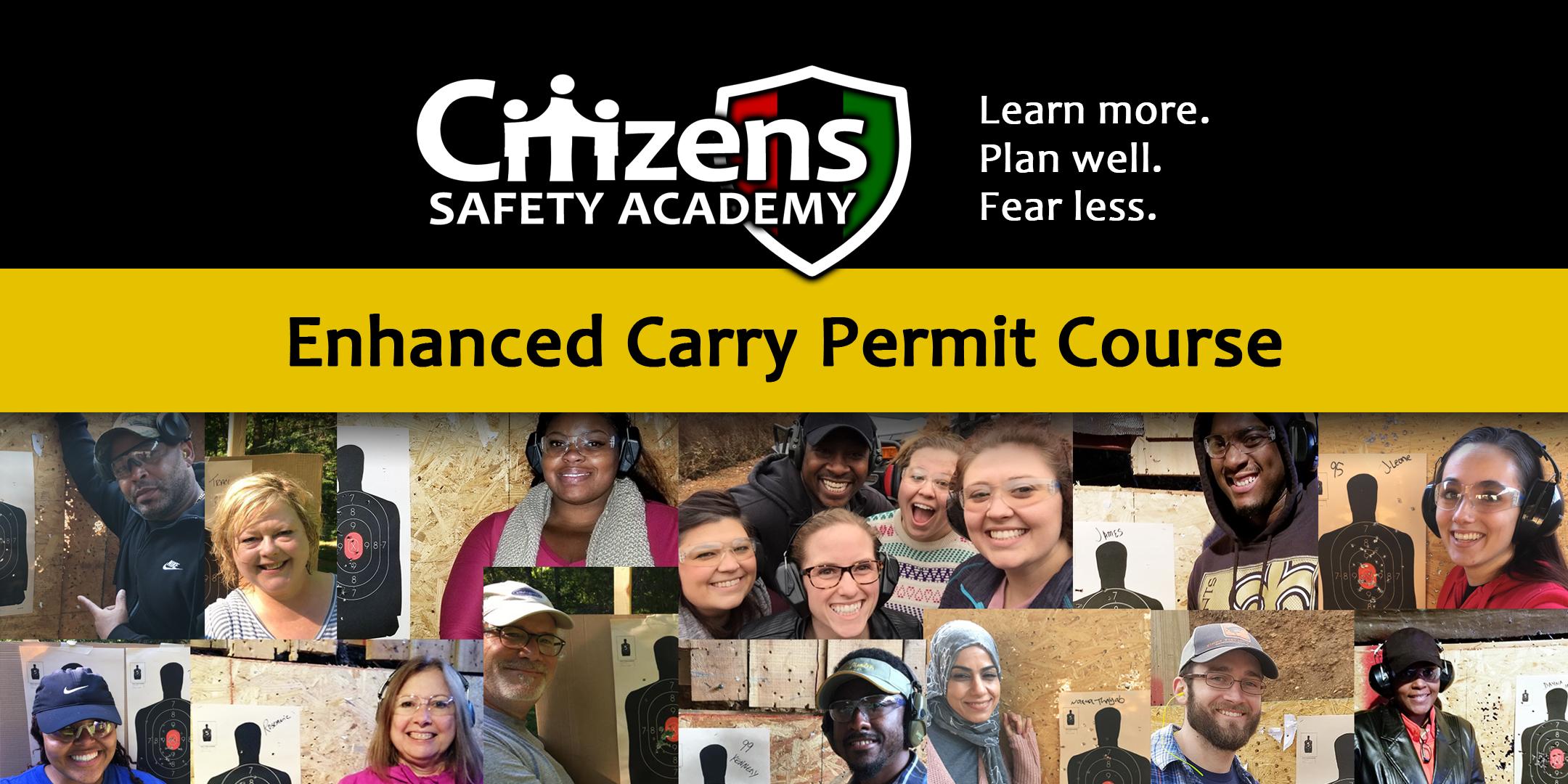 Description
So you want to get your Tennessee ENHANCED handgun carry permit? You're in the right place! This is the eight-hour safety course required by the State of Tennessee to obtain an enhanced handgun carry permit (EHCP). Tennessee does not require a permit to merely own a firearm (for example, if you keep one in your home). However, if you want to carry a firearm on your person out in public, you'll need a permit. There are lots of people advertising permit classes nowadays. Before you sign up for the cheapest, closest, or shortest course you can find, please consider what makes CSA unique.
Uncompromising adherence to safety protocols
Small classes with low student-teacher ratios
Patient instructors who can relate to new and non-traditional shooters
Attention to detail and individualized instruction
A non-intimidating atmosphere
No political advocacy or divisive, polarizing rhetoric
Extra attention to fundamentals and practical application
Primary focus on self-defense contexts (as opposed to hunting, sporting, or competition)
Ultimate respect for students' time, priorities, and motivations
We understand that this will be many people's very first firearms training class, so we go out of our way to make it a positive experience. We also want our EHCP class to be the safest one in the state. Our students have these and many other qualities to look forward to when they register for EHCP training with CSA. Please visit our EHCP Class webpage for more details about what to do before class, what to expect in class, and what to do after class.