Franklin, TN – A construction worker was killed in a construction site accident Friday morning. The incident occurred just before 7 AM at a commercial construction site on Hospitality Dr., where a self-storage facility is being built. According to Franklin Fire Captain Jose Periut, the worker was struck and killed during the operation of a concrete pump truck.
Franklin Fire and Police, and Williamson Medical Center EMS were dispatched to the location at 6:44 AM. Periut said the Tennessee Occupational Safety and Health Administration has been notified.
Offers for you
Support our publication by shopping here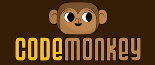 Coding for kids.
Introducing programming games for the next generation.

Get a debit card for your kids, managed by you
Raise financially-smart kids with a card that lets you control how they use it.