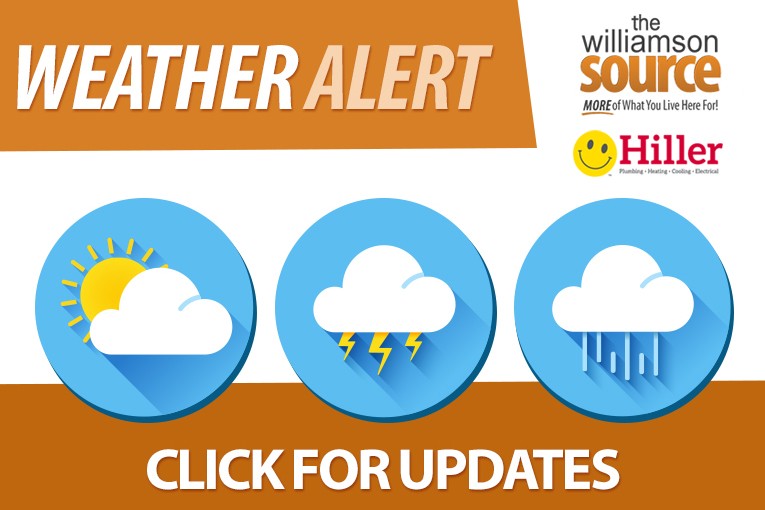 The National Weather Service (NWS) reports that a strong cold front will make its way across Middle Tennessee today. Middle Tennessee will see light rain today and as the cold front sweeps across the area, the rain is forecast to mix with and changeover to light snow for a few hours along and east of the I-24 corridor before ending by midnight.
What You Can Expect:
Thursday:
Some light snow accumulations may occur Thursday evening, with a dusting to a few tenths of an inch of snow possible along the I-24 corridor including the Clarksville and Nashville metro areas.
A half inch to an inch of snow is possible in the Upper Cumberland, with around an inch of snow on the Cumberland Plateau.
NWS states on their site that they "considered issuing a Winter Weather Advisory for some of the Plateau counties mainly due to potential travel impacts Thursday night into Friday morning as temperatures fall into the teens and 20s, but with continued low confidence and
uncertainty on snow accumulations have opted to issue an Special Weather Statement for now. However, an advisory may need to be issued later today."
Friday through Sunday:
Friday into Friday night will be quite chilly with highs struggling to reach the 30s and lows once again in the teens and 20s.
The very amplified and active weather pattern across the nation will usher in another storm system by late Saturday afternoon and evening.
Precipitation may start as a mix of light rain/sleet/snow, especially in northern zones
near the KY border and in the Upper Cumberland. However, precipitation should transition to all rain fairly quickly.
Rain will increase through the night Saturday night and continue into Sunday morning before ending Sunday afternoon/evening, with some lingering light
snow or flurries possible Sunday night.