Thursday night at a Ravenwood High School Football event, Coach Will Hester announced that he will become the new Athletic Director for Nolensville High School as well as Head Coach for the Nolensville High School football team.
After just three years at Ravenwood High School, in which he took the football team from a 2-8 season to Runner-up State Champions and then becoming the 6A State Championship, defeating Maryville (who was undefeated  for 44 games) this year.
Hester said, "there are times when it is time for a change. And now is the time to change." Hester went on to thank the Ravenwood community for the support they have given him and his family throughout his time at Ravenwood High School. Hester also stated that he had goals of working in administration and theopportunity presented itself at Nolensville High School.
Earlier this week, Centennial Head Coach Rector resigned. See that story here.
Offers for you
Support our publication by shopping here

Get a debit card for your kids, managed by you
Raise financially-smart kids with a card that lets you control how they use it.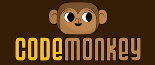 Coding for kids.
Introducing programming games for the next generation.