In case you need inspiration for next year or just want to see what our local celebrities dressed as this year, we compiled a list of local celebrities and their Halloween costumes. We have to say that Jason Aldean's wife, Brittany has some serious makeup skills, as she was the one responsible for Thomas Rhett and his wife Lauren's skeleton look. We are giving the cutest costume award to Raelynn for her bacon and eggs!
Raelynn- Bacon and Eggs
Thomas Rhett and Lauren Atkins – Skeletons
John Oates from Hall & Oates with Mike Wolfe from American Picker
Lauren Alania as the Little Mermaid
Jason Aldean with wife Brittany
Reba and Kelly Clarkson 
Lennon from show Nashville as Space Girl
[scroller style="sc1″ title="More Entertainment " title_size="17″ display="cats" cats="55″ number_of_posts="8″ speed="5000″]
Offers for you
Support our publication by shopping here

Get a debit card for your kids, managed by you
Raise financially-smart kids with a card that lets you control how they use it.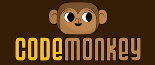 Coding for kids.
Introducing programming games for the next generation.