On Tuesday Centennial High School announced it was hiring a new head football coach, after Brian Rector stepped down in December.
The Cougars coach in 2016-17 will be Matt Kriesky, formerly of Forrest High School in Chapel Hill.
As the Rockets coach over the past two years he went 17-6 and reached the playoffs both years.
Before Forrest, Kriesky was an assistant at Oakland in Murfreesboro.
"We are excited to have Coach Matt Kriesky at Centennial to build upon the great football tradition that has been established here," Centennial principle Dr. Leigh Webb said. "He has had great experiences working in winning programs . . . and is a great fit for our community."
Kriesky went to MTSU and later Bethel University getting a Master's Degree in Education.
[gap height="20″]
Offers for you
Support our publication by shopping here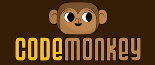 Coding for kids.
Introducing programming games for the next generation.

Get a debit card for your kids, managed by you
Raise financially-smart kids with a card that lets you control how they use it.