This year we've had to say goodbye to some very special and influential celebrities, like country music outlaw Merle Haggard and very recently George Micheal and Carrie Fisher. We've put together a list of celebrities we've lost in 2016.
UPDATE: Mother of Carrie Fisher, Debbie Reynolds has died today, one day after her daughter's death. Reynolds was taken to the hospital after suffering a stroke. Her most memorable movie- Singin' in the Rain.  Reynolds was 84.
Prince– Legendary music was found dead at his home in April. Former band member Dez Dickerson lives here in Franklin. Click here to read some special moments Dickerson shared.
Muhammad Ali– At age 74, Ali passed away from complications due to a respiratory issue. He had also been battling Parkinson's disease.
George Michael – Former lead singer of WHAM who then went on to have a successful solo career, died on Christmas Day due to heart failure.
David Bowie– Singer-songwriter with a career that spanned five decades died in January due to a long battle with cancer.
Zsa Zsa Gabor – Legendary actress, who was most known for her roles in 'Moulin Rouge' and 'The Beverly Hillbillies' suffered a heart attack at the age of 99.
Florence Henderson – Played the iconic mom on 'The Brady Bunch' died in November of congestive heart failure.
Alan Thicke– Passing away this month at the age of 69 and best known for his role as Jason Seaver on 'Growing Pains.'
Gene Wilder– Actor who died at the age of 89 in August known for his role in 'Willie Wonka and the Chocolate Factory' movie.
Alexis Arquette-Died at the age of 47, passed away from a heart attack after a bacterial infection, one of Arquette's most recognized role was in the 'Wedding Singer.'
Alan Rickman– At the age of 69, he passed away from a battle with cancer. This longtime actor was best known for his role in Harry Potter as Severus Snape.
Patty Duke- A child actor who became famous when she played the role of Helen Keller in 'The Miracle Worker' died in March of a ruptured intestine at the age of 69.
Ricky Harris– Actor-comedian who was known for his role on 'Everybody Hates Chris' died at the age of 54 due to unknown causes.
Christina Grimmie-Contestant on Season 6 of 'The Voice,' finishing in third place, was shot at her concert in June. She was only 22-years-old.
Doris Roberts- Known for her role as Raymond's mom on 'Everybody Loves Raymond' died in April at the age of 90.
Gary Marshall – Creator of TV shows– 'Happy Days', 'Lavergne and Shirley' and 'The Odd Couple' died at the age of 81 due to complications from pneumonia.
Nancy Reagan– Former First Lady died of congestive heart failure in March at the age of 94.
Lou Pearlman– Music producer who worked with Justin Timberlake, Lance Bass, and AJ McLean died in prison at the age 0f 62.
Robert Vaughn – Most known for his role in the TV series 'The Man from U.N.C.L.E.'  died at the age of 83 from acute leukemia.
Frank Sinatra, Jr. – Singer and son of Frank Sinatra died of a heart attack in March at the age of 72.
Joanie Laurer– Former WWE wrestler, who was known as Chyna, died in April.
Bobby Vee- Teen idol known for "Take Good Care of My Baby" died at the age of 73 from Alzheimer's.
Arnold Palmer-Noted as one of the greatest golfers in history, Palmer died in September from a heart complication at the age of 87.
Harper Lee- Author who penned "To Kill a Mockingbird" and the recently released "Go Set a Watchman" died in February at the age of 89.
René Angélil– husband to Celine Dion and music producer died in January after a long battle with cancer at the age of 73.
Merle Haggard – Dying on his 79th birthday, Haggard created the Bakersfield Sound, making him a country music icon.
Garry Shandling-Comedian passed away in March at the age of 66 due to a blood clot.
Kenny Baker- Actor who played the role of R2-D2 in 'Star Wars' died in August at the age of 81.
Joey Feek– One-half of the gospel-country duo- Joey and Rory died in March after a long battle with cancer.
Leon Russell- Musician who played and produced with Bob Dylan, Frank Sinatra, Rolling Stones and Ike & Tina Turner. Russell died at his home in Nashville while sleeping at the age of 74.
Joseph Mascolo- Longtime actor on the soap opera 'Days of Our Lives' died in December after battling Alzheimer's disease at the age of 87.
Carrie Fisher– Actress best known for role as Princess Leia  in 'Star Wars' died after suffering a heart attack on December 27 at the age of 60.
[scroller style="sc1″ title="More Entertainment " title_size="17″ display="cats" cats="55″ number_of_posts="8″ speed="5000″]
Offers for you
Support our publication by shopping here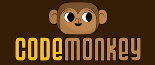 Coding for kids.
Introducing programming games for the next generation.

Get a debit card for your kids, managed by you
Raise financially-smart kids with a card that lets you control how they use it.