Retale.com, a website that brings the retail circular to life in a rich and interactive format, has created a list of the 8 most incredible children's libraries around the world.
Included in this list, is a library from England (that resembles something out of Harry Potter), libraries in Stockholm, Thailand, and Beijing as well as The Los Angeles Cerritos Millennium Library. And on the list is a library near and dear to many of us– The Brentwood Library. Take a look at some photos of these libraries below.
England's Bedales Memorial Library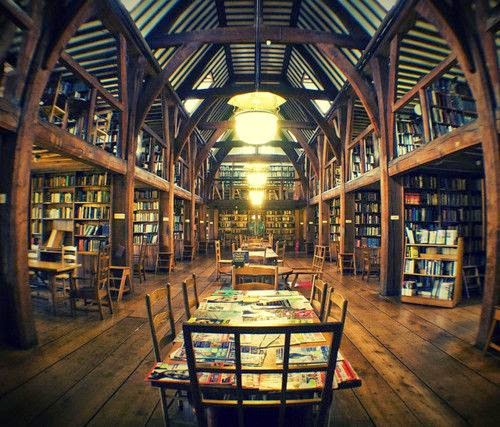 The Soneva Kiri Libarary at the Resort on Koh Kood Island, Thailand–complete with a child-sized birdcage hideaway above the staircase.
Beijing's incredible Poplar Library features colorful tunnels and passageways for comfy reading nooks and exploration.
Brentwood Library is truly a magical place. There is even a talking owl!
If you have not visited the Brentwood Children's library, you should put this place on your list.  Every Tuesday and Wednesday they have  preschool story time at 10 am -11am and story time on Saturday at 10:30.  No registration is required.  Visit the Brentwood Library website for more updates and program information.
Harry Potter Alliance Starts at Brentwood Library