A sexual assault lawsuit against Brentwood Academy was dismissed this week.
Filed in August, a mother alleged that Brentwood Academy and several of its employees mishandled an alleged incident with a sixth grade BA student who it was claimed was bullied, sexually assaulted and raped four times in the 2014-15 school year by four other middle-school students.
Judge Deanna Johnson signed the order dismissing the case "with prejudice" Thursday, meaning it cannot be refiled.
The order, which is just one paragraph long, also orders the plaintiffs to pay the attorney fees for Brentwood Academy.
A second lawsuit, filed against the parents and two of the boys accused in the case denied any wrongdoing, is still ongoing.
In the court filings, the defendants asked for the case to be dismissed in October. At a recent hearing, the defendant's lawyer who filed the suit did not appear in court.
In the hearing before Judge Johnson, Brentwood Academy's lawyers wasted no time decrying the accusations against the school, its employees and four students– all accused in two sexual assault lawsuits — as reckless, untrue and unfair.
Johnson cites Rule 41.02 in her dismissal ruling. The Tennessee court rule allows a judge to dismiss a suit if the plaintiff has not shown facts in evidence to support their claims.
BA, not the plaintiffs have made any statements yet on the ruling.
Lawsuit Claims Multiple Rapes Went Unreported at Brentwood Academy
Former Brentwood Academy Students & Parents Sued in Sexual Assault Suit
BA Denies all Charges in Sexual Assault Case
Offers for you
Support our publication by shopping here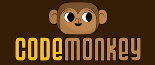 Coding for kids.
Introducing programming games for the next generation.

Get a debit card for your kids, managed by you
Raise financially-smart kids with a card that lets you control how they use it.