A sexual wrongdoing suit against Brentwood Academy was in court for the first time Tuesday.
In the civil court hearing before Judge Deanna Johnson, Brentwood Academy's lawyers wasted no time decrying the accusations against the school, its employees and four students– all accused in two sexual assault lawsuits — as reckless, untrue and unfair.
The first hearing in the first suit — against BA and some of its employees for supposedly covering up sexual assaults by four boys — was what was in court. A second suit, against the boys accused of rape and their parents is still pending a court date.
Before the motions to be heard in the case even came up, the BA law team spoke emotionally, saying that it was not fair for plaintiffs John and Jane Doe to make anonymous allegations against minor students using initials in the first lawsuit against BA and some of its employees; nor then to file a second suit against the alleged rapists and their parents, which made it easy, BA's lawyers said, to identify the minors accused. Essentially, the BA team spoke against what they saw as the plaintiffs' trying the case in the media to create bad sentiment, and claimed that the filing went too far in its descriptions of the allegations and used strategy based on hurting reputations rather than a true seeking toward facts.
"These teachers will not get their reputations back," Thomas Tony Swafford, one of the main attorneys for the BA defendants, said.
Ed Silva, a lawyer for one of the accused boys, said with an angry, raised voice that the students now will be know as rapists based on false claims. All it would have taken was a look in a Brentwood Academy yearbook, to identify them, he said.
The lawyer for John and Jane Doe, Roland Mumford, who filed both suits so far, did not show up. Neither did a retired Georgia lawyer, Bureon Ledbetter, who filed a motion asking to be made part of the John and Jane Doe team but did not show up to be added. Instead, a new attorney, Justin Gilbert, who appeared for the first time in the case and whose name had not been on any of the motions or filings, appeared for the plaintiffs.
The BA lawyers said at first that because Gilbert's name is on one of the filings or motions, technically the ruling should be against the plaintiffs in all motions. But the teams conferred on Judge Deanna Johnson's instruction and came to agreement on the motions .
Three motions were on the docket to be heard, all filed by the plaintiffs John and Jane Doe: a pro hac vice, which Ledbetter filed and did not show up to argue, which allows a lawyer from a different jurisdiction to participate in a case; a motion to partially dismiss the case, concerning certain facts the sides might agree on; and a motion to quash, which concerns undoing an earlier motion.
The legal teams agreed to drop the three motions by the plaintiffs, and to agree on a protective order on behalf of BA, with terms that were not yet publicly known.
Stay up-to-date on this developing story:
Lawsuit Claims Multiple Rapes Went Unreported at Brentwood Academy
Former Brentwood Academy Students & Parents Sued in Sexual Assault Suit
BA Denies all Charges in Sexual Assault Case
Civil Cases: How They Usually Work
-The first step of a civil action starts with a Complaint. This initiates the lawsuit and in this case is the original complaint filed against BA and its employees by the alleged victim and his mother. It lays out claims by the plaintiffs and names defendants.
-Usually, the defendants are then notified they are being sued by subpoena, and have 30 days to respond with an Answer. In this case, it was BA's response denying the charges. If a defendant does not file this response, it may result in a default judgement against them.
-From there usually a hearing is set before a judge that brings the parties together. Also, either party can file motions, asking for dismissal of some or part of the charges. Also, the process of Discovery is set up, whereby each side is allowed to gather evidence, take depositions and testimony relevant to the charges made. Discovery can take three forms: written questions which must be answered under oath; document production; and Depositions, which are formally transcribed and sworn statements taken in front of a court reporter or other court officer. The information is used in preparing the case for trial.
-At any point, the parties can come to a settlement agreement, thereby ending ongoing litigation.
-If a settlement is not reached, the suit will go to trial. A jury or judge will hear the case, weigh the evidence found during Discovery and thus presented by each side. From there, a verdict will be issued.
Offers for you
Support our publication by shopping here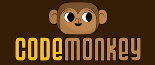 Coding for kids.
Introducing programming games for the next generation.

Get a debit card for your kids, managed by you
Raise financially-smart kids with a card that lets you control how they use it.