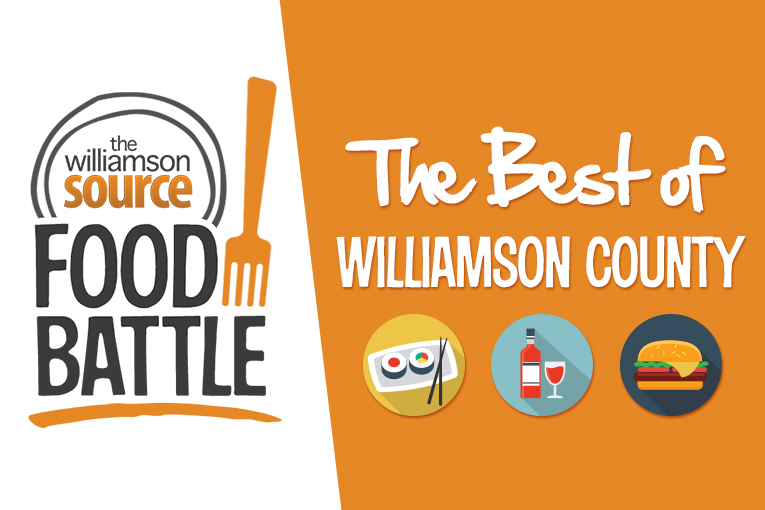 Our August Food Battle, featuring the best pizza in Williamson County, has come to a close!
Thank you to everyone who voted.
The August Food Battle Winner for Best Pizza Is: Brooklyn Brothers
This month's Food Battle was extremely close. Brooklyn Brothers Pizza is owned by two brothers from Brooklyn who want to bring a "slice" of their home to Franklin.
The new pizza joint has impressed the foodies over at The Pizza Snob, who write:
"Getting right to the crust of the matter, what happened over on New Highway 96 was more than just tinkering with the name of a pizza joint. There is now a genuine New York-style pizza joint in Franklin that seems to serve up as the best pizza that the Best Small Town in Tennessee has to offer…this place is all about the pizza, and it was outstanding! Our pie was skillfully served up delightfully hot and fresh, ready for us to dive right it. The tomato sauce and Mozzarella were delicious and they sat atop an equally tasteful, gently charred crust. It was a familiar tasting classic pie which made sense when I learned that the chef used to be the manager at West Nashville's great NY Pie."
Brooklyn Brothers sells pizza by the pie or the slice, as well as, calzones, subs, salads and a true New York staple–cannolis!
Visit Brooklyn Brothers M-Th 11-8, Fri & Sat til 9 and Sun 3-7. Follow them on Facebook for more.