Williamson County 4-H is always a big part of the fair. The 4-H Cake auction is one of the main draws. All the cakes are donated and money is collected go to support the program. At 4 P.M. on Saturday, August 4th all the donated cakes are auctioned off to the highest bidder. This occurs on the main stage on the arena floor.
"We often see our mayors and other county, state or U.S. politicians bidding on the 4-H cakes! Our champion cake is offered first and last year's champion cook was Micah Taylor from Fairview," says Alice Darnell, 4-H Extension Agent and event chair. "There will be cakes of all kinds – chocolate, jam, carrot, pound, red velvet. Are you Hungry yet? Bring your checkbook for a good cause," continues Darnell.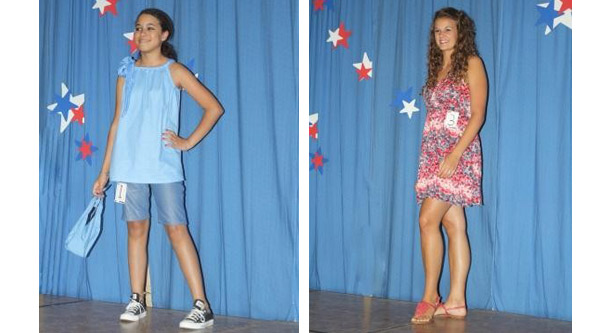 The east end of the mezzanine is where the talents of local 4-H members and youth are on display. "You will be amazed at the quality of photography, art, crafts, quilting, knitting, sewing, canning, woodworking, garden vegetables, and much more. Be sure to look for the "Best of Show" ribbons for each section," says Darnell. All works are displayed for the entire fair.
There has been an annual 4-H fair in the county since 1975 and it merged with the county fair in 2005. 4-H members and parents are highly involved in many aspects of the fair including set-up for the children's Barnyard, Little Ones Farming, fashion shows, exhibits and more. "Of course it is hard to pick a main draw when 4-H members and parents also facilitate the "Children's Barnyard", the 4-H fashion shows, the "Chick Chain" show and sale, "Wool and Woolies" and more," says Darnell.
The mission of Williamson county 4-H is to help youth develop life skills, gain knowledge and form positive attitudes that lead to responsible and caring citizens.

Volunteers and UT Extension agents work year-round with young people. Donors and sponsors make the program possible. Darnell says her favorite part is the 4-H Fashion Show. Saturday, August 11th is when the 'Fun for Fashion' show takes the main stage. "It is fun to see the younger ones get excited about their first fashion show," says Darnell.
The Williamson County Fair runs from Friday, August 3rd to Saturday, August 11th.
Find out more at www.williamsoncountyfair.org.
[divide]
Photographs by Submitted