Friday morning, Marriott International shared news that they are the subject of the of the largest consumer data breaches to date, reported NBC.
Up to 500 million guests' information may have been accessed as part of the Starwood guest reservation database. In September, the company was alerted from an internal security tool of an attempt to access the database. Upon further investigation, they learned there had been unauthorized access to the database since 2014.
The information accessed about guests includes name, address, phone number, address, date of birth, email address, and passport number.
Marriott is taking steps to address the breach. A website has been created for consumers who feel like they may have been part of the breach. Consumers who have been affected should be receiving an email beginning on November 30th from Marriott and a dedicated call center has been created to answer questions from guests.  Marriott will also provide guests with one year of a digital security service called Webwatcher. Find more information here. 
Offers for you
Support our publication by shopping here

Get a debit card for your kids, managed by you
Raise financially-smart kids with a card that lets you control how they use it.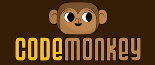 Coding for kids.
Introducing programming games for the next generation.