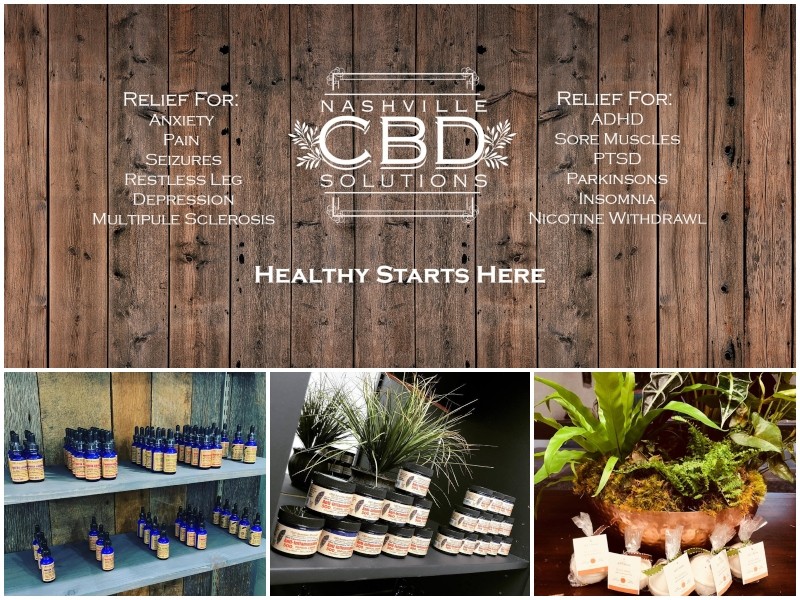 CBD and hemp products are popping up all over the place in Tennessee. You can get it in various forms including infused in bath products, coffee drinks, gummies, and more. Here are 5 local stores that specialize in CBD and hemp products.
4. Nashville CBD Solutions
CBD Solutions is dedicated to bringing the very best hemp derived CBD products to our customers in Nashville, Brentwood, and the surrounding areas. We are not a franchise and we have no requirements to work with any CBD manufacturer. Which allows us to select the best products through detailed research and testing to bring the most potent and effect CBD supplement to our customers at a fair price.
Nashville CBD Solutions
150 Pewitt Dr.
Brentwood, TN 37027
Phone: (615) 873-1269
4004 Hillsboro Pike Suite 150R
Nashville, TN 37215
Phone: (615) 942-5264
3 Products to try:
Water Soluble Tincture – Now, you can drink our Ultra Concentrated Terpene Rich Hemp Oil Supplement
30-Pack Gummies 10mg/pc – Full Spectrum CBD Infused Gummies 10mg of CBD per Gummy
CBD Bath Bomb – For relief from chronic pain, slip into the silky water of these effervescent, skin-softening CBD Bliss Ball Bath Bombs.
Facebook | Instagram | Twitter