Fireworks and backyard cookouts: That's what America does on the Fourth of July to celebrate the country's birthday, established with 56 founding fathers' pen strokes on the Declaration of Independence in 1776.
Wallet Hub shared some Fourth of July stats.
150 million – how many hotdogs are eaten.
$1.6 billion spent on beer and wine
47 million travel 50+ miles from home
61% of Americans own an American flag
61% will go on a picnic on the 4th
700 million lbs of chicken are purchased this week ($371 million spent on chicken)
$804 million is spent on beef
$1 billion estimated to be spent on fireworks
Top Three Festivities 
Fireworks Show
Going to the Beach
Picnic
Offers for you
Support our publication by shopping here

Get a debit card for your kids, managed by you
Raise financially-smart kids with a card that lets you control how they use it.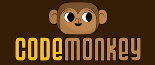 Coding for kids.
Introducing programming games for the next generation.